Elopement in Ravello at Hotel Belmond Caruso
OUR JURNEY TO THE AMALFI COAST
I started my career as a wedding videographer when I was very young. After years of experience of local weddings, I read some statistics which reported that Italy was one of the most sought after destinations for foreign couples to come and get married and in particular, my beloved Amalfi Coast, a stone's throw from the place where I grew up, is one of the favorite places for destination weddings in Italy. So, among the many goals I also set myself that of working on the Amalfi Coast!
Since then I have had the opportunity to tell many love stories on the Amalfi Coast. 
This time I want to tell you the story of Gareth and Kerri.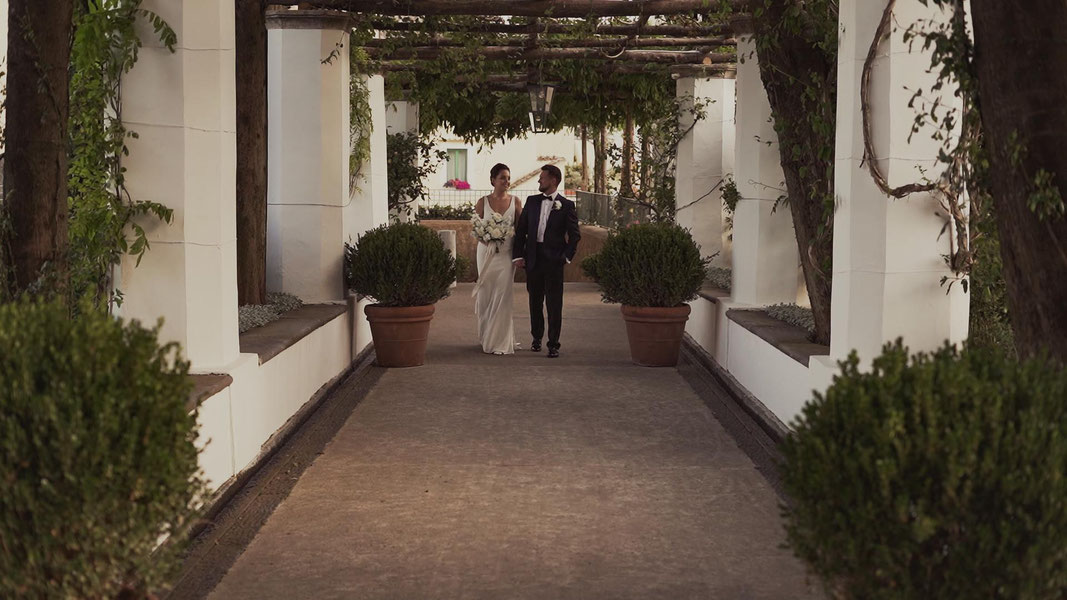 Gareth and Kerri are a fantastic and lovely couple from Glasgow, Scotland, (United Kingdom) have decided to get married in beautiful Ravello choosing the charming Hotel Belmond Caruso as the location for their wedding.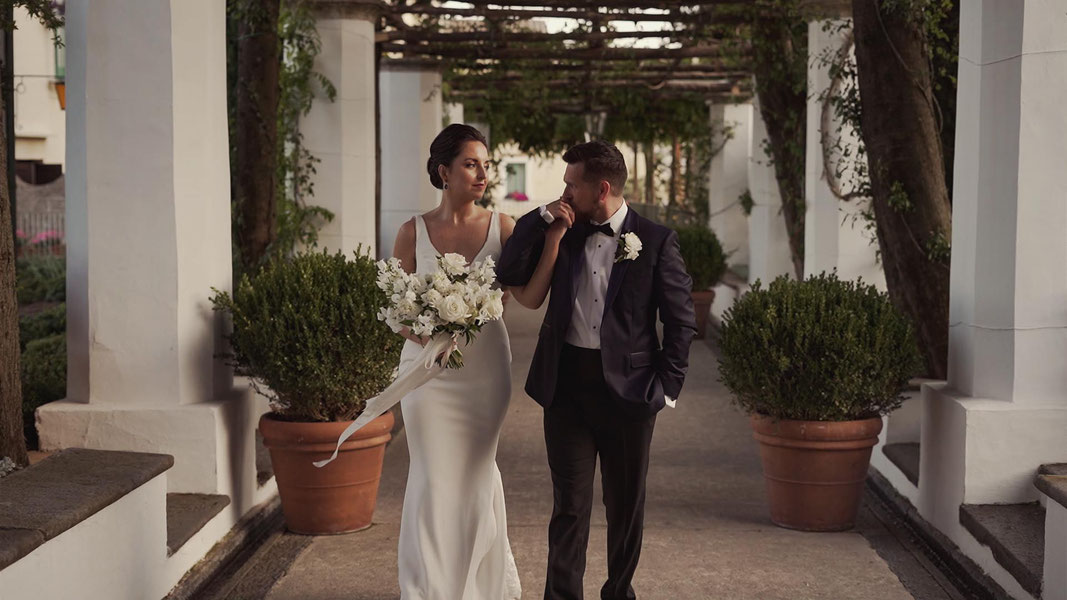 The couple told me they chose Ravello because it's one of the most iconic places in the world to celebrate weddings. It is home to beautiful landscapes, food and people.
In reality, the newlyweds had initially planned to get married in France, but covid didn't allow it. After putting off getting married for almost 2 years and taking a trip to the Amalfi coast, especially Positano, they changed their minds. Ravello seemed like the best choice!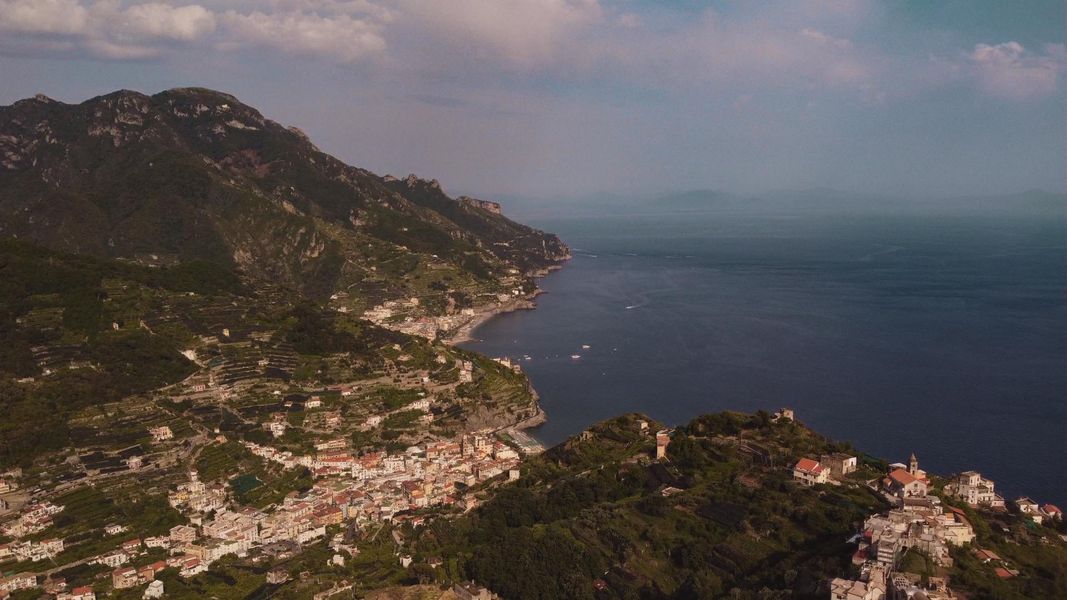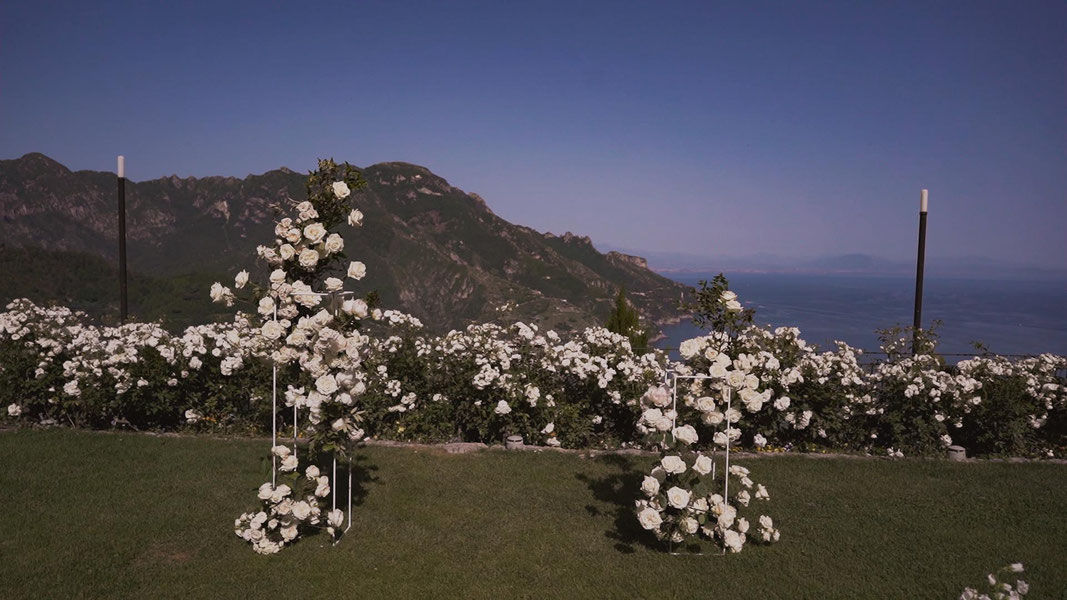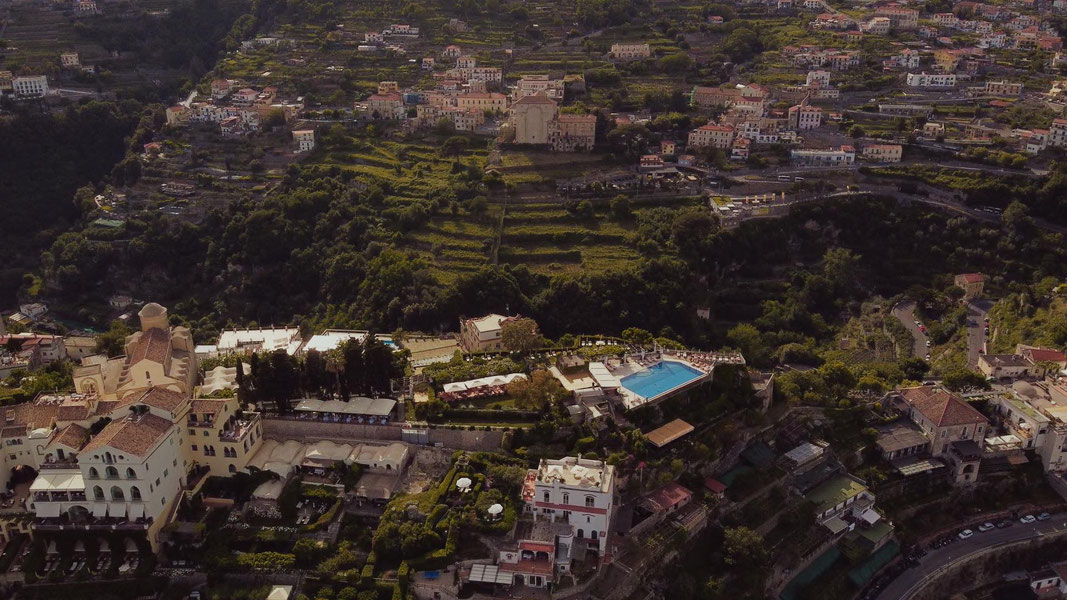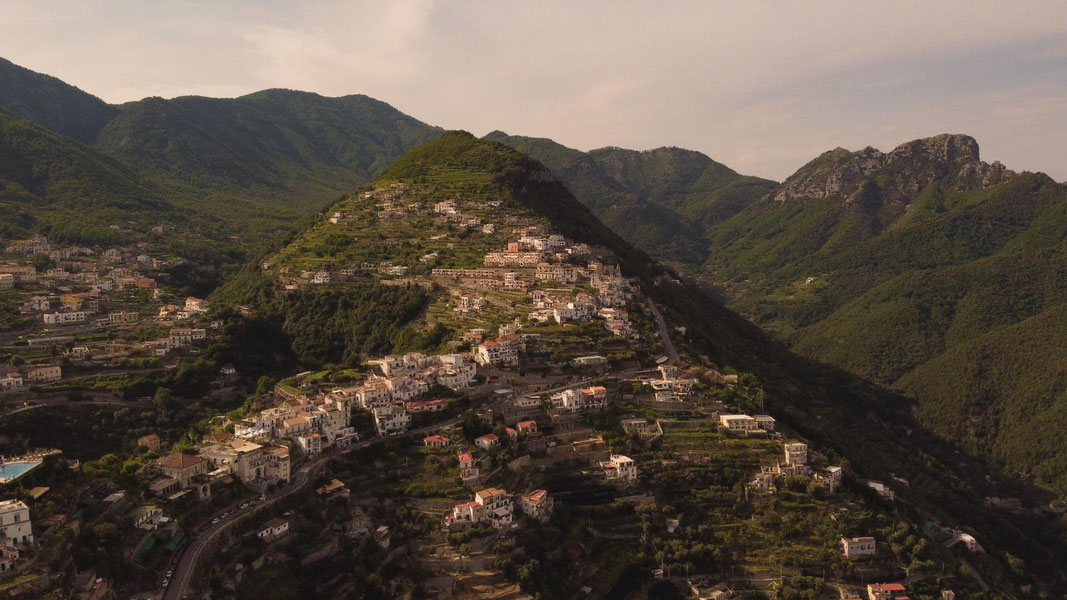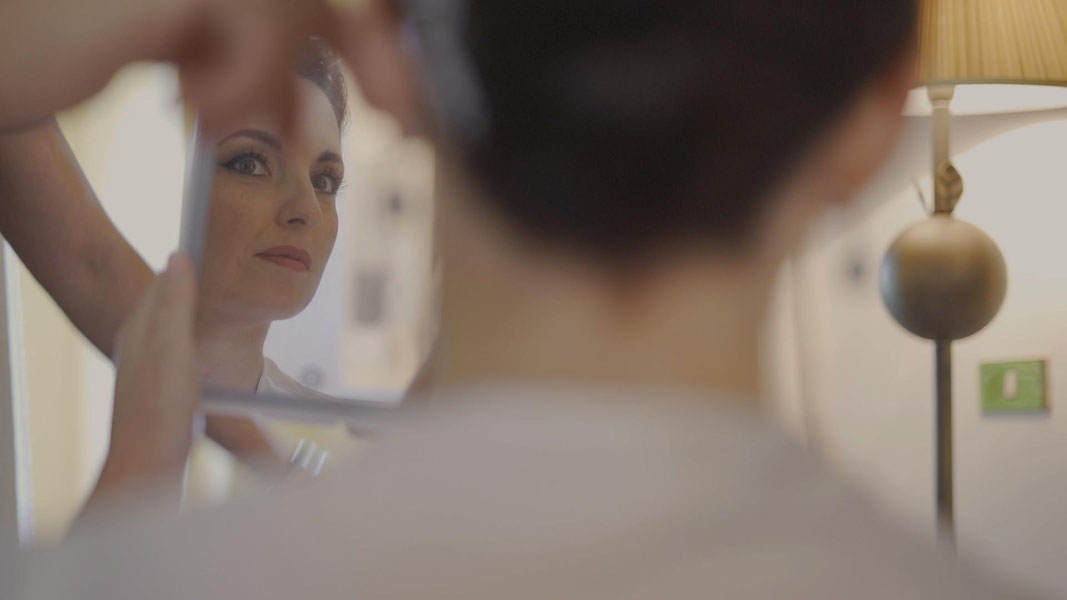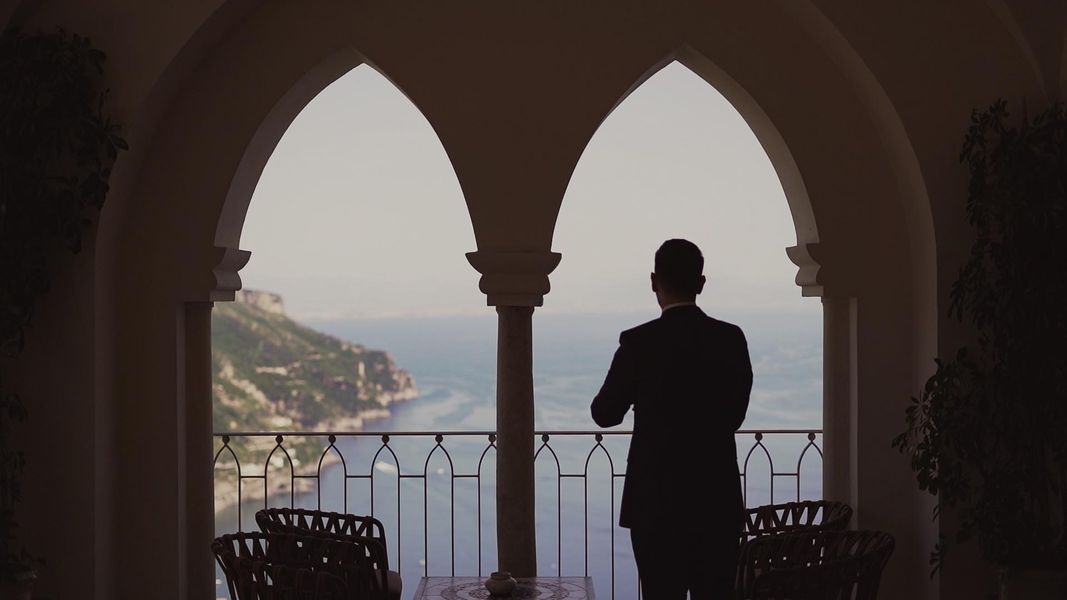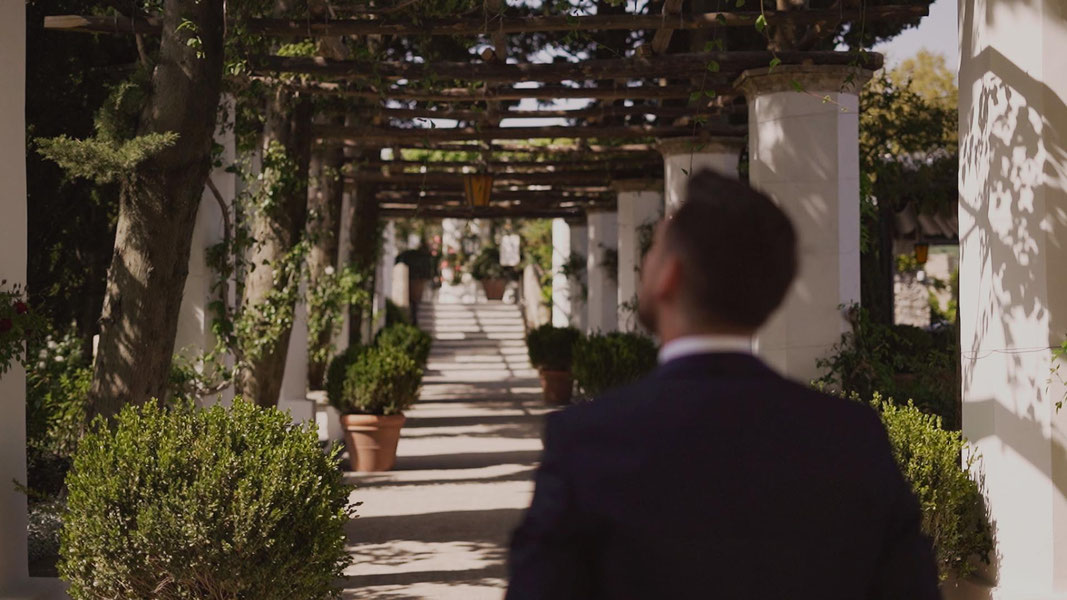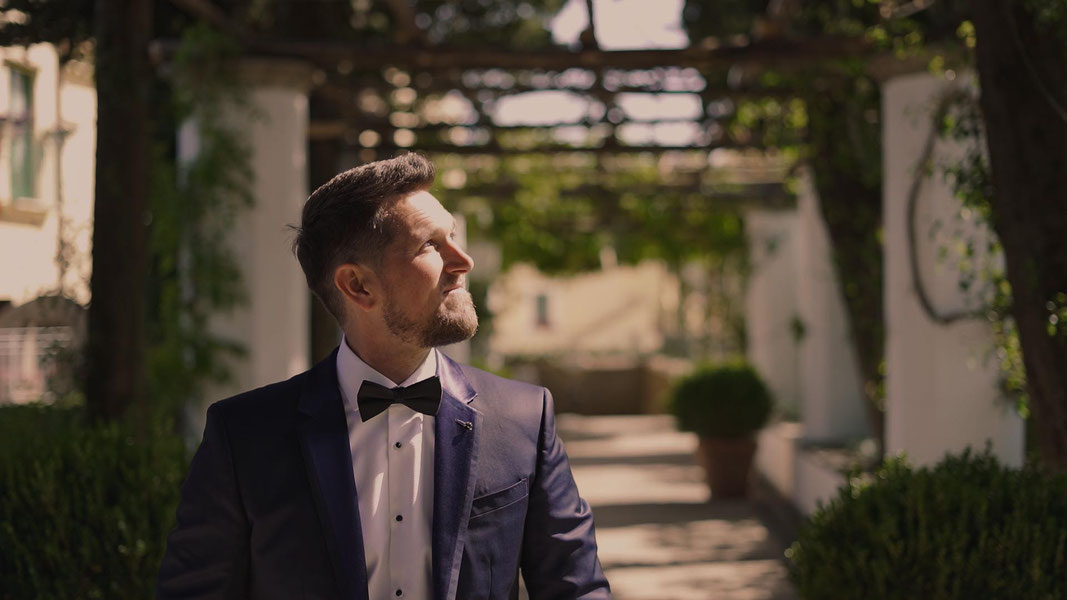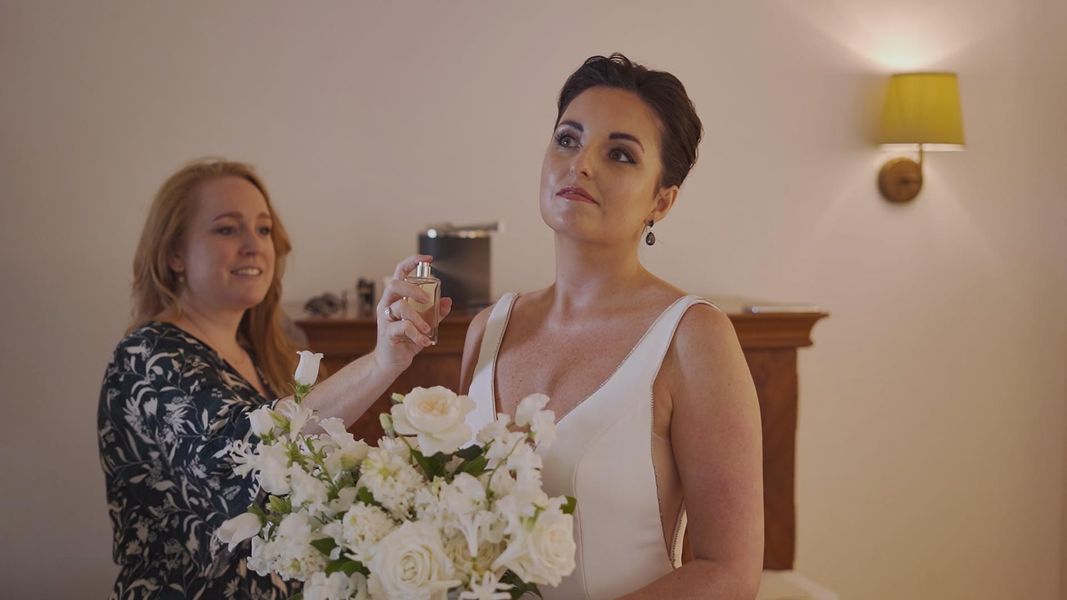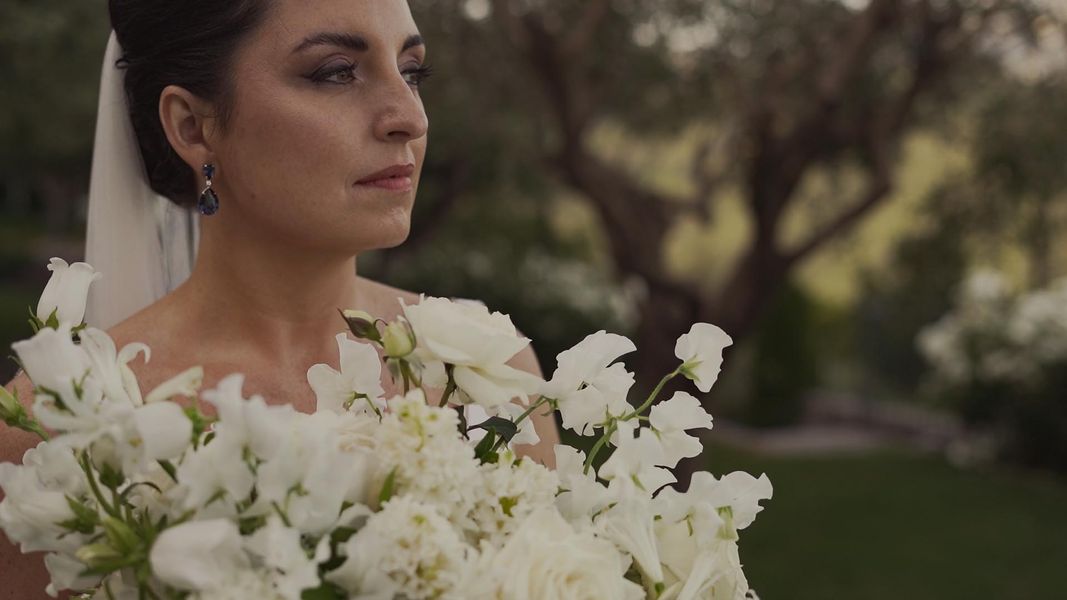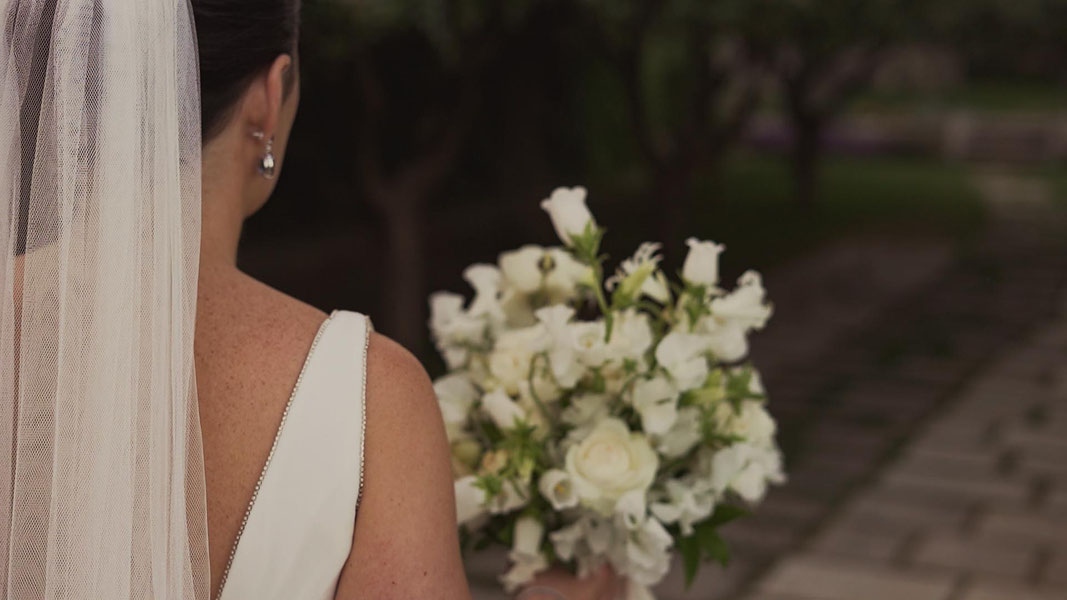 From the very first planning choices for their wedding, the couple relied on wedding planner Sarah Thomas (And Then We Got Married) who honored them by also wearing the robes of the celebrant.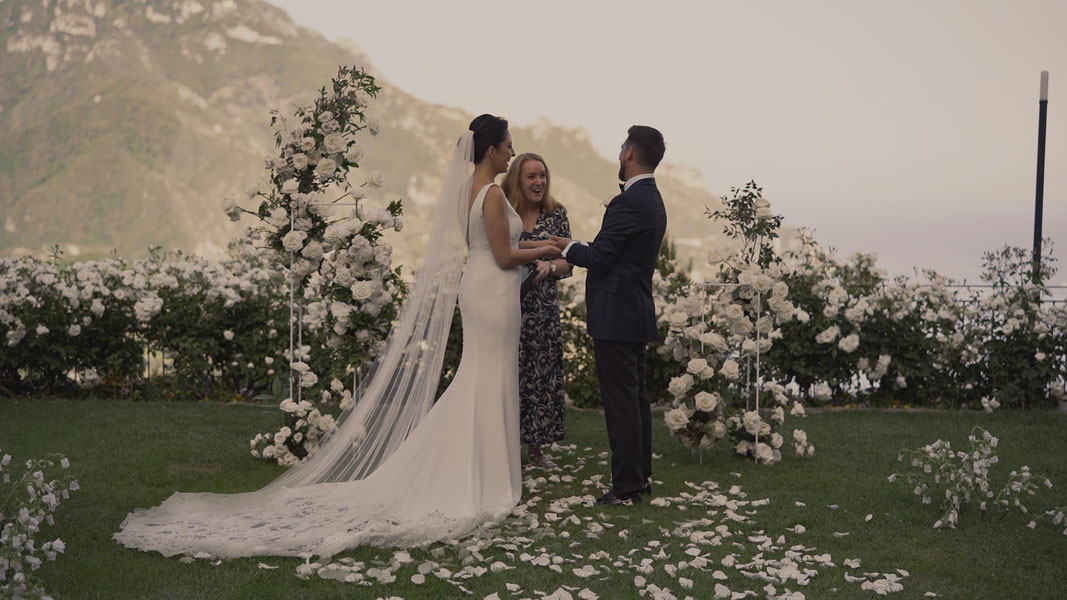 The garden of the Belmond Caruso Hotel, already stunning as it enjoys a sea view, has been made even more romantic thanks to the floral decorations created by Kuts Flower, a wedding florist based in Ravello who collaborated with Sarah, who instead comes from France!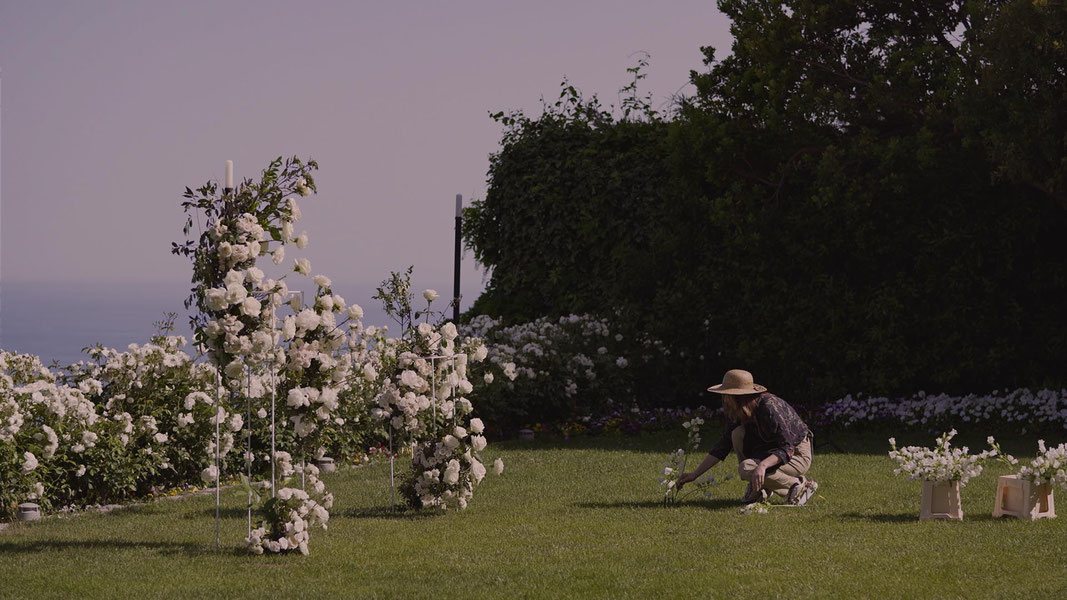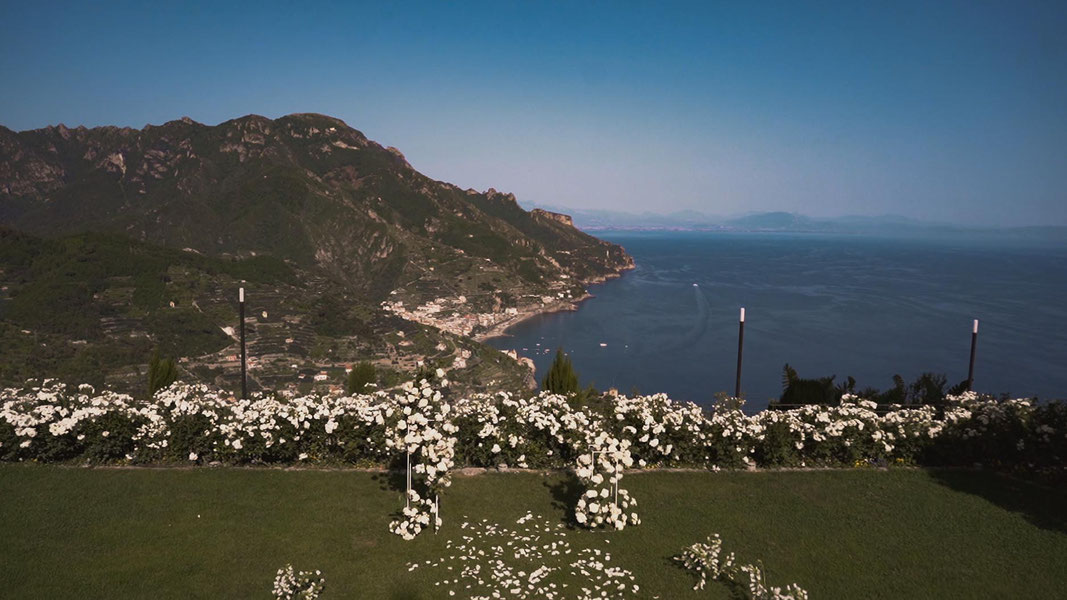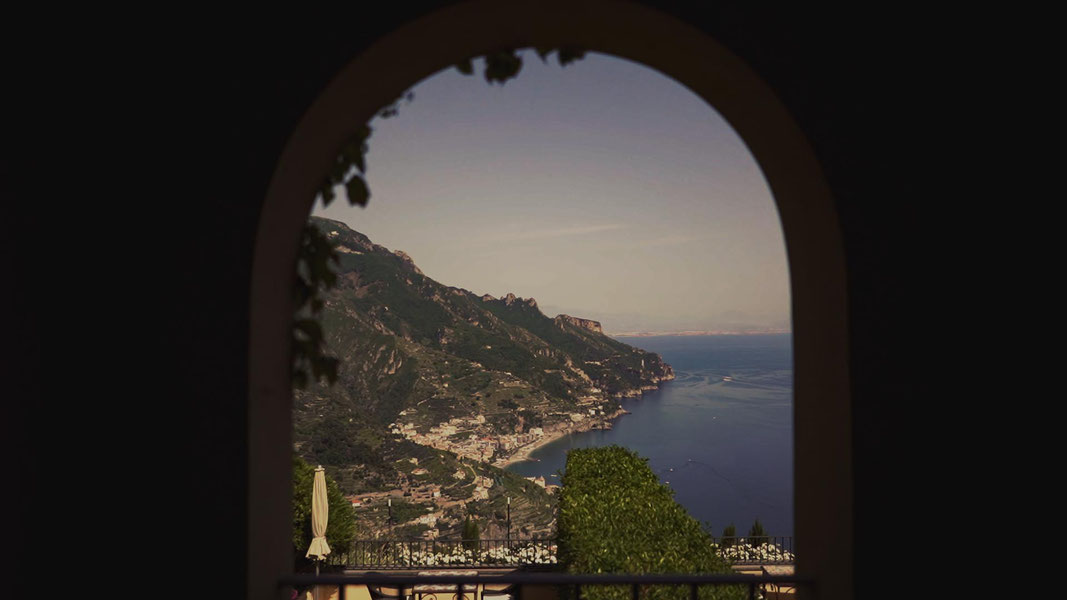 As the couple planned an elopement in Ravello, it was an intimate and passionate wedding ceremony, so that Gareth and Kerri, not intimidated by any attendees (except us professionals), exchanged vows with all the tranquility of that this important moment needs, showing really, madly in love with each other. Kerri's beautiful and powerful words "I take you as you are", made us videographers move too.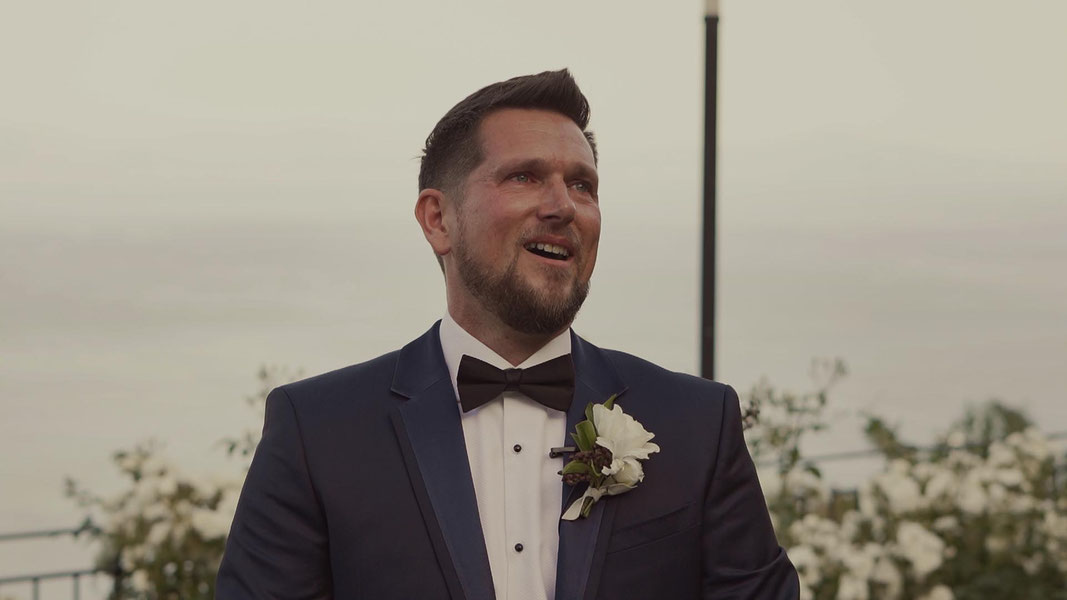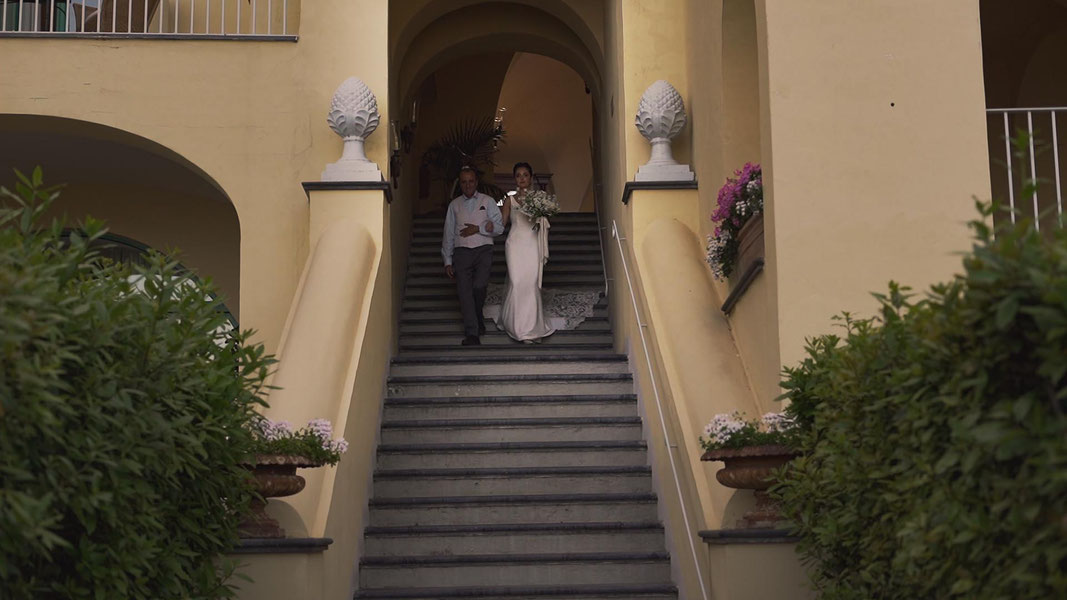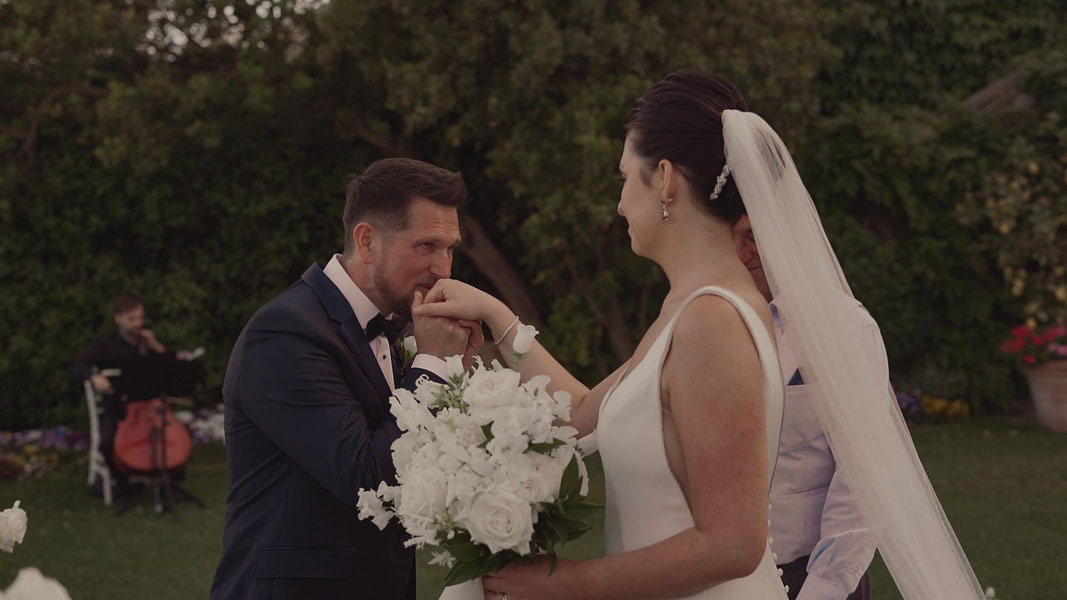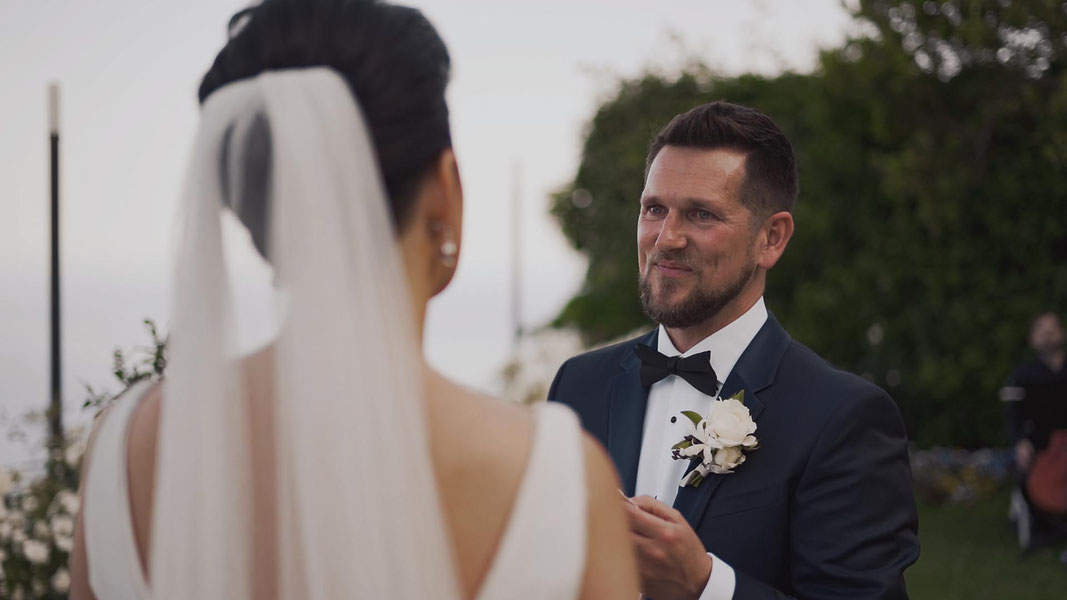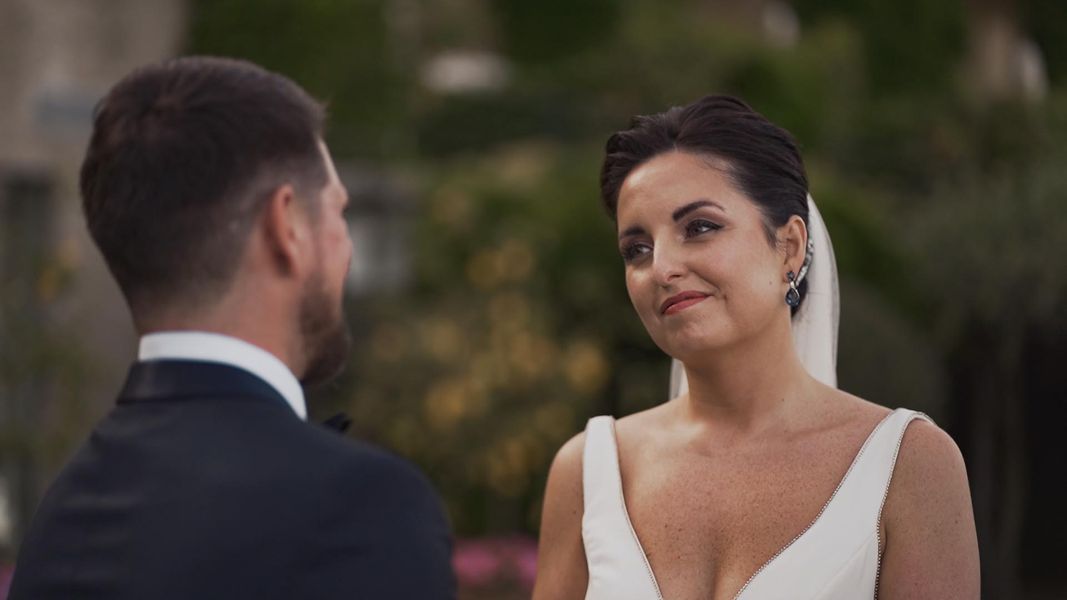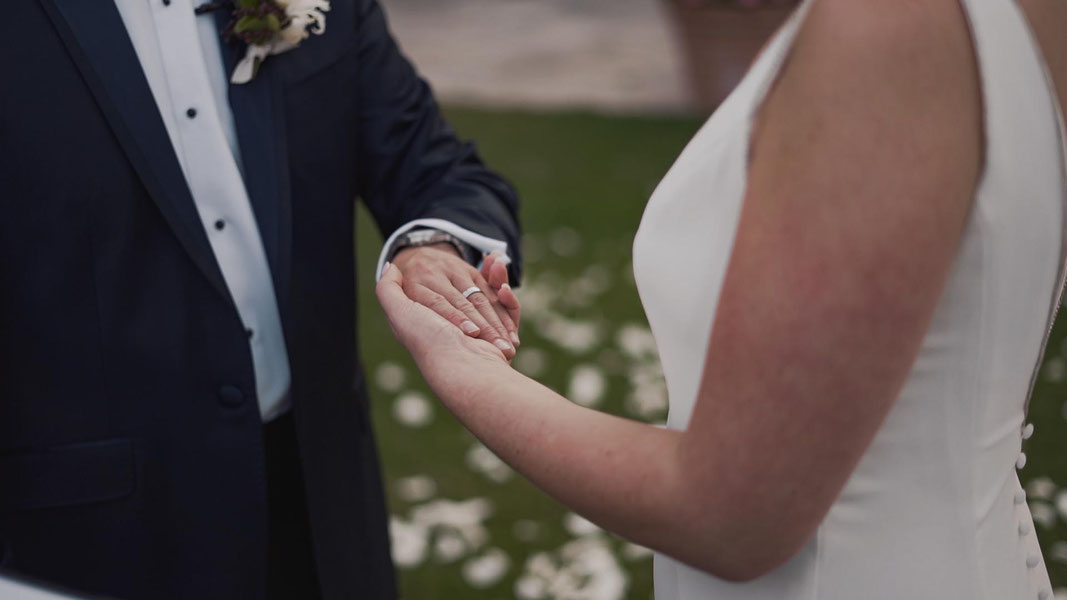 Maybe these two were dreaming? They couldn't believe that all of this was true. Some time ago I added a classic Neapolitan song to my playlist thinking that maybe one day I could use it in some wedding videos. The truth is that when I started editing and reviewed the clips, it was clear that that song was for them: "Vieneme nzuonno" by Sergio Bruni, which translated means: come into my dream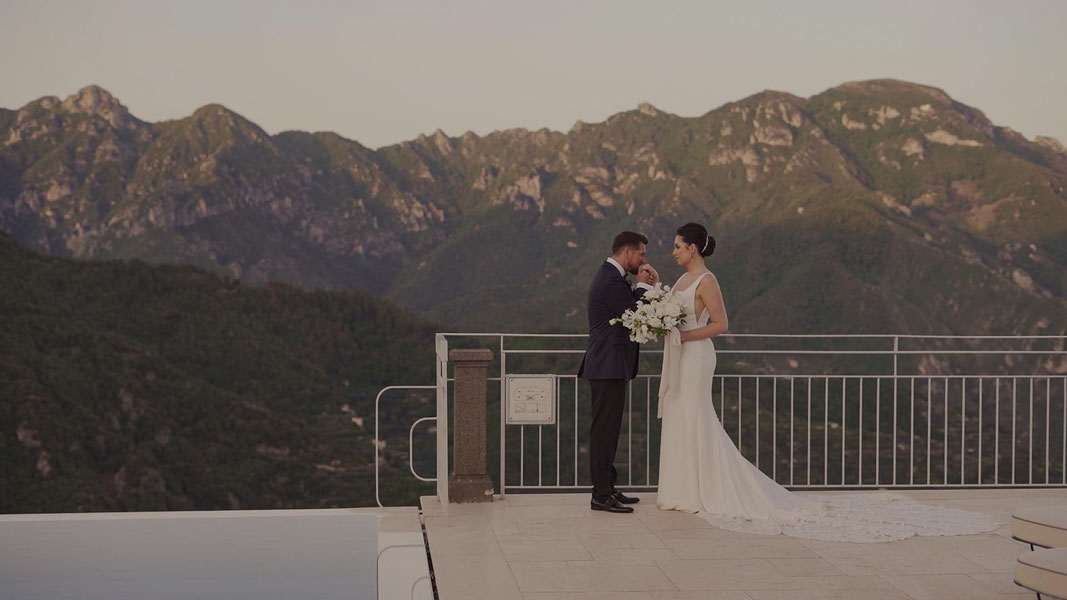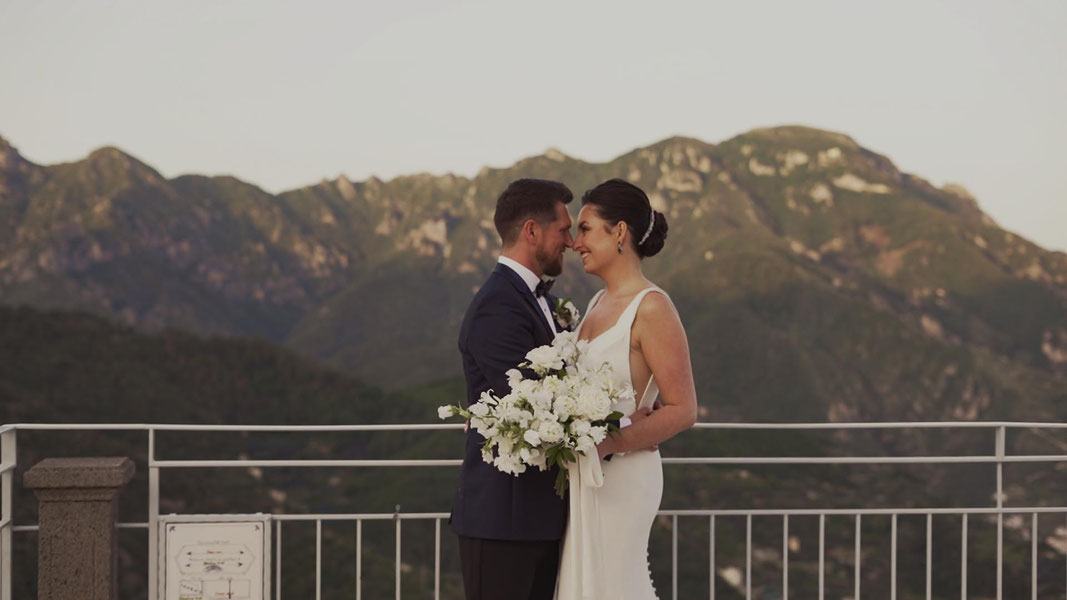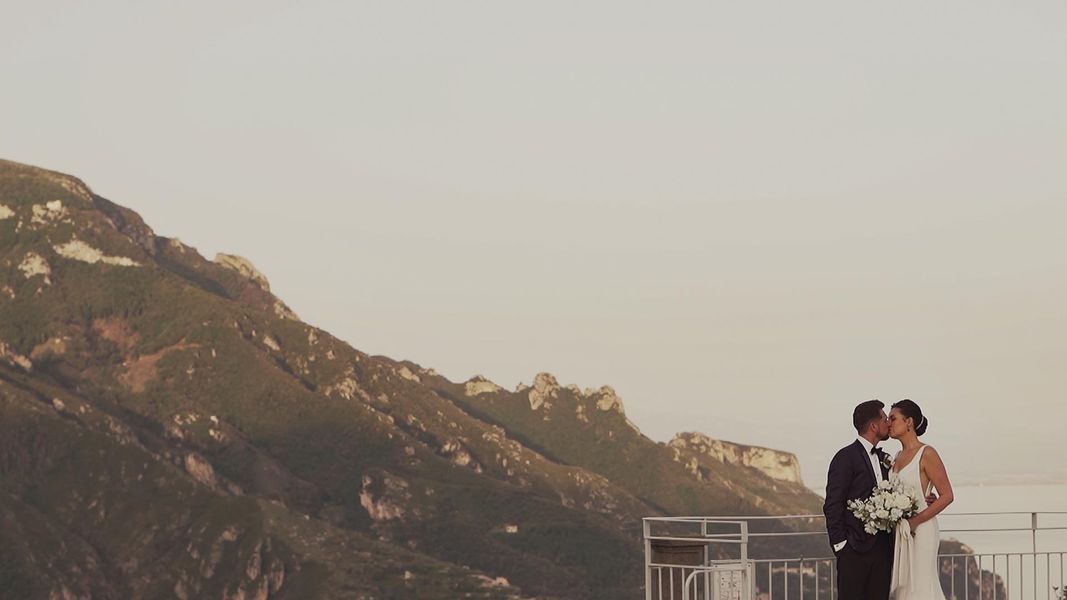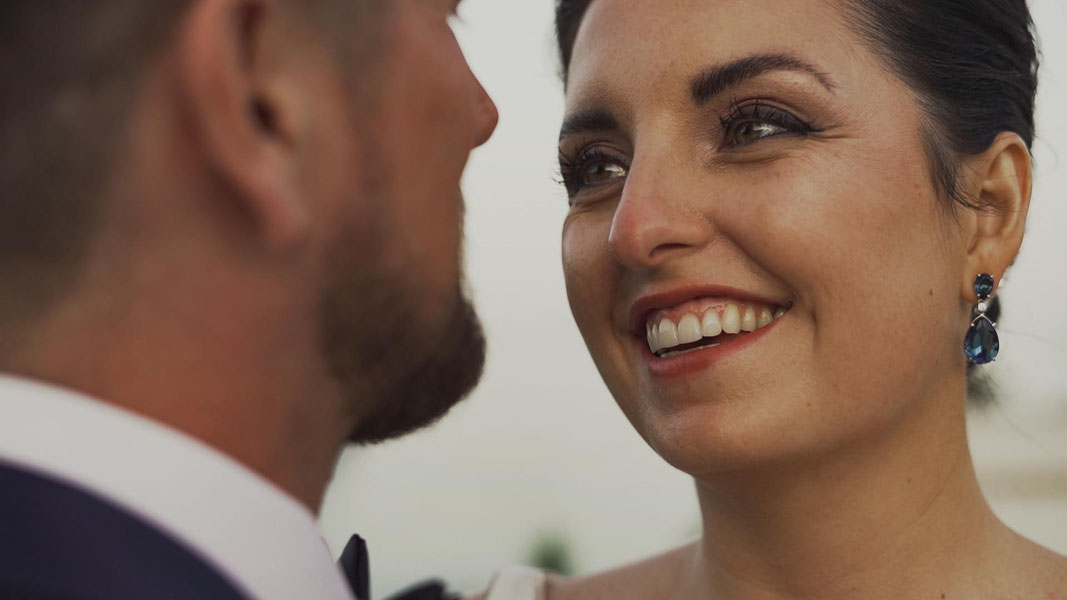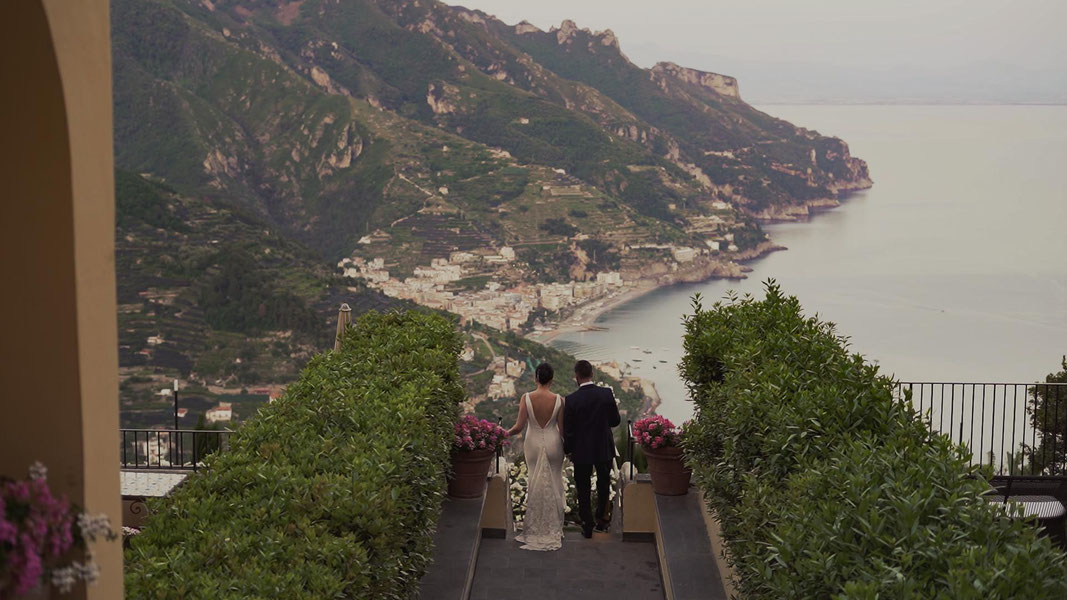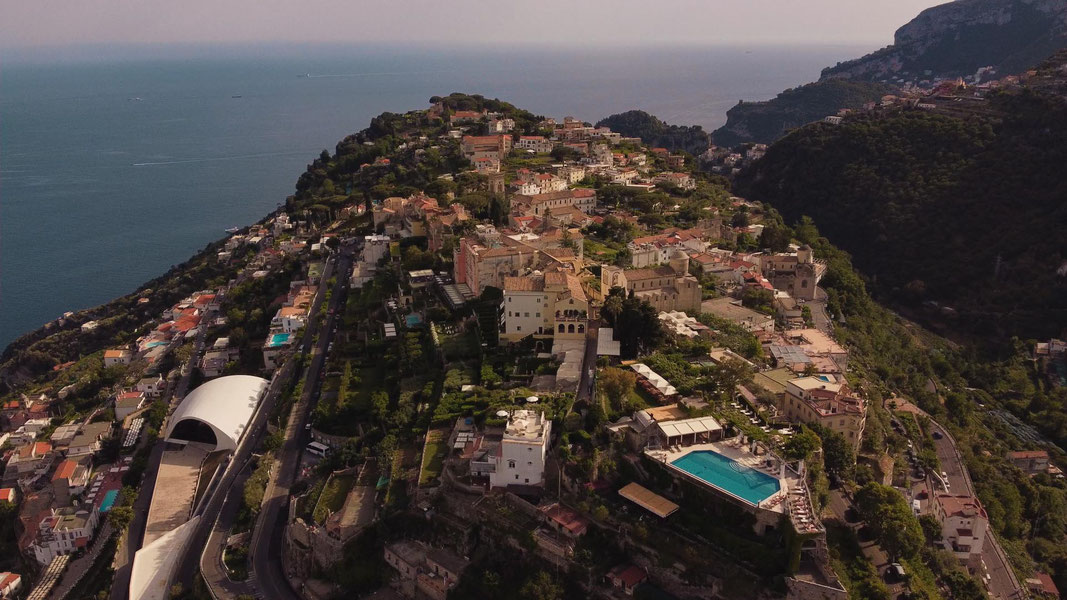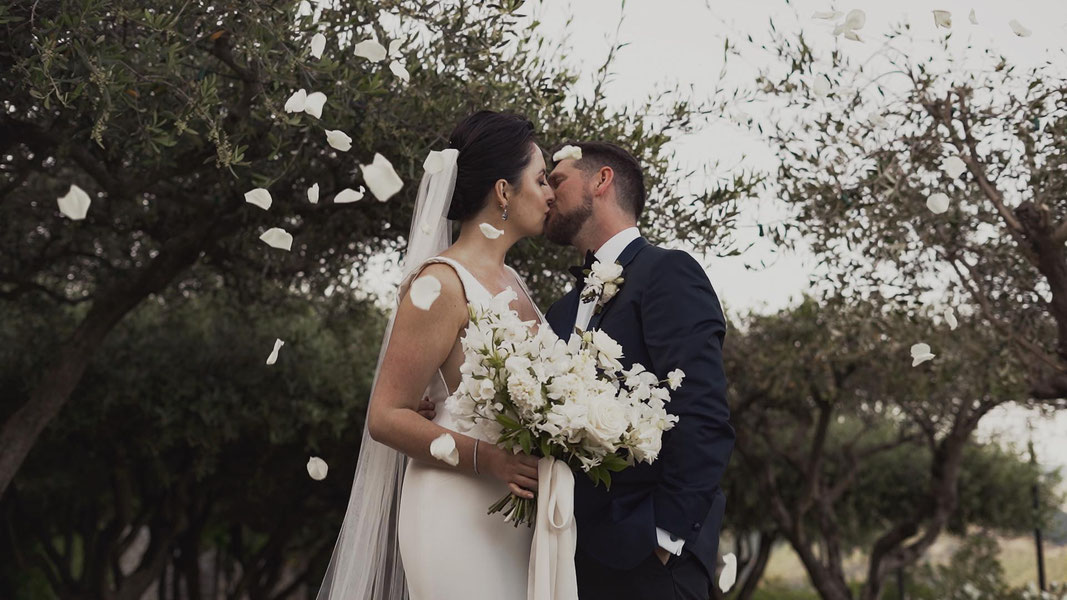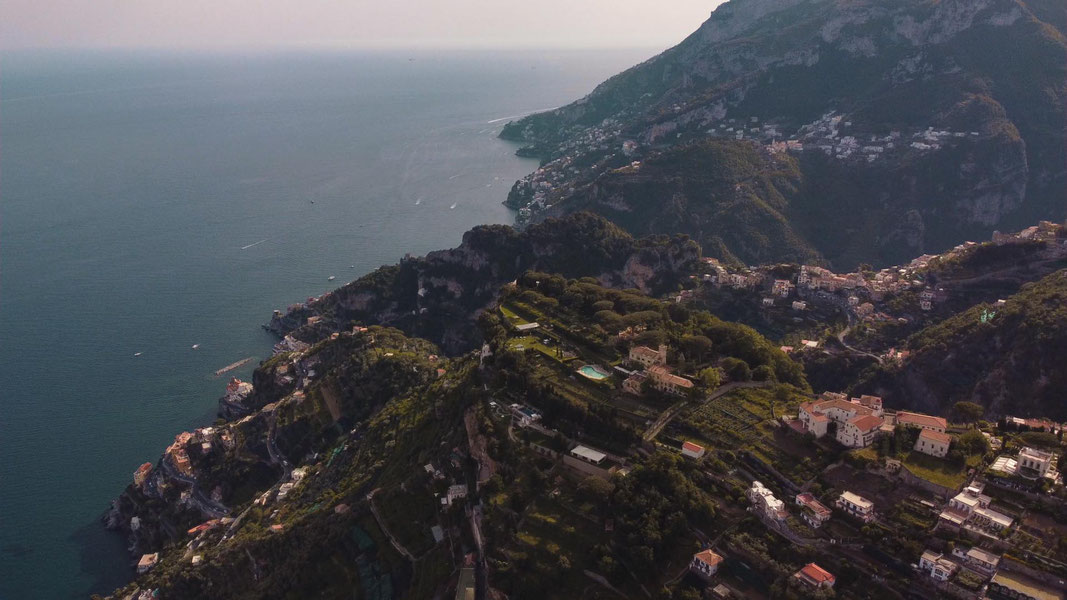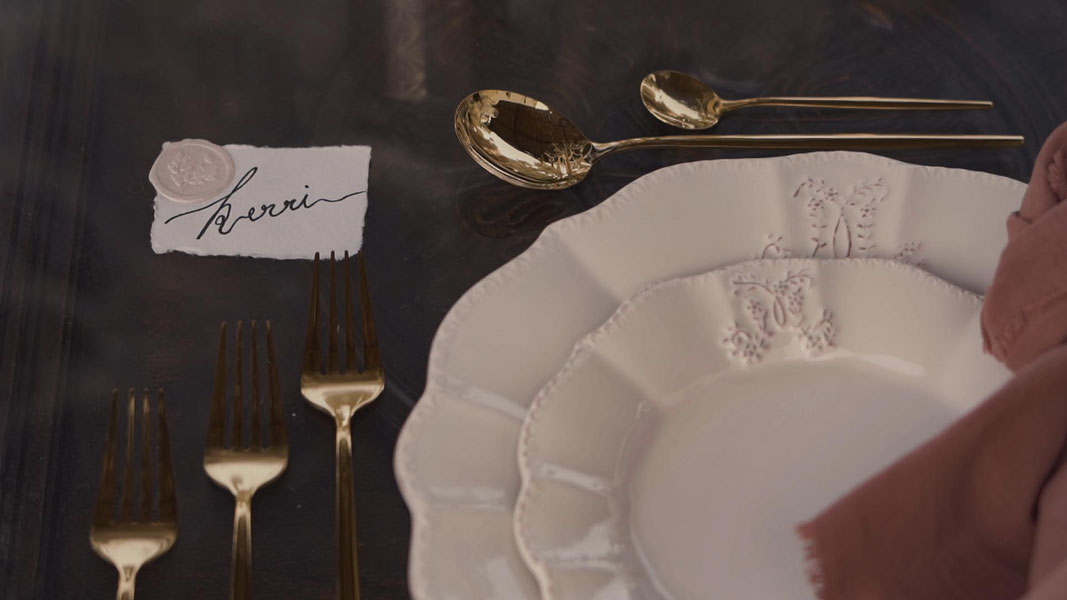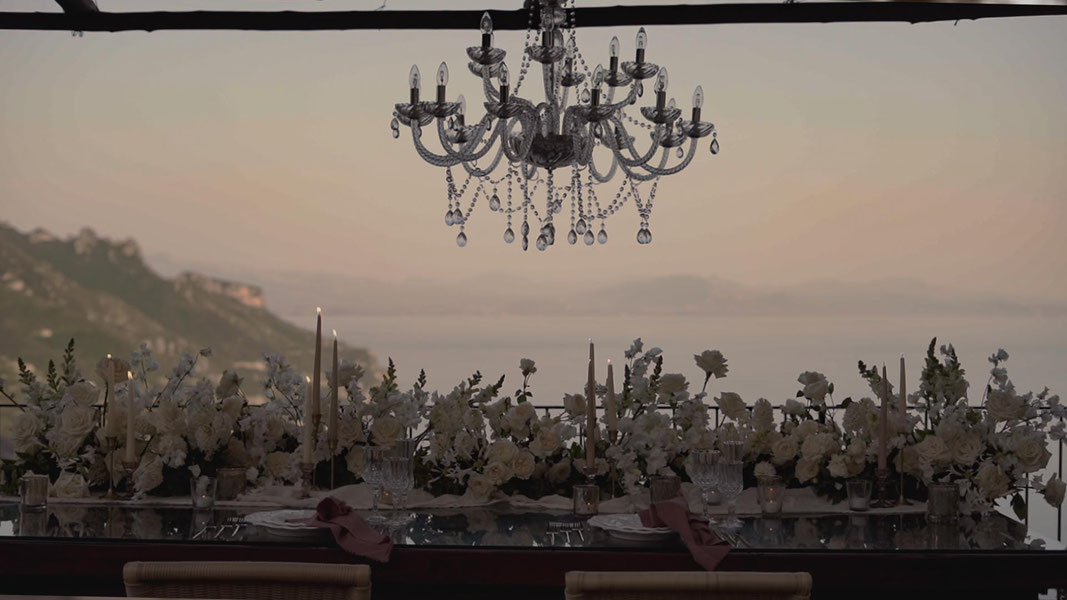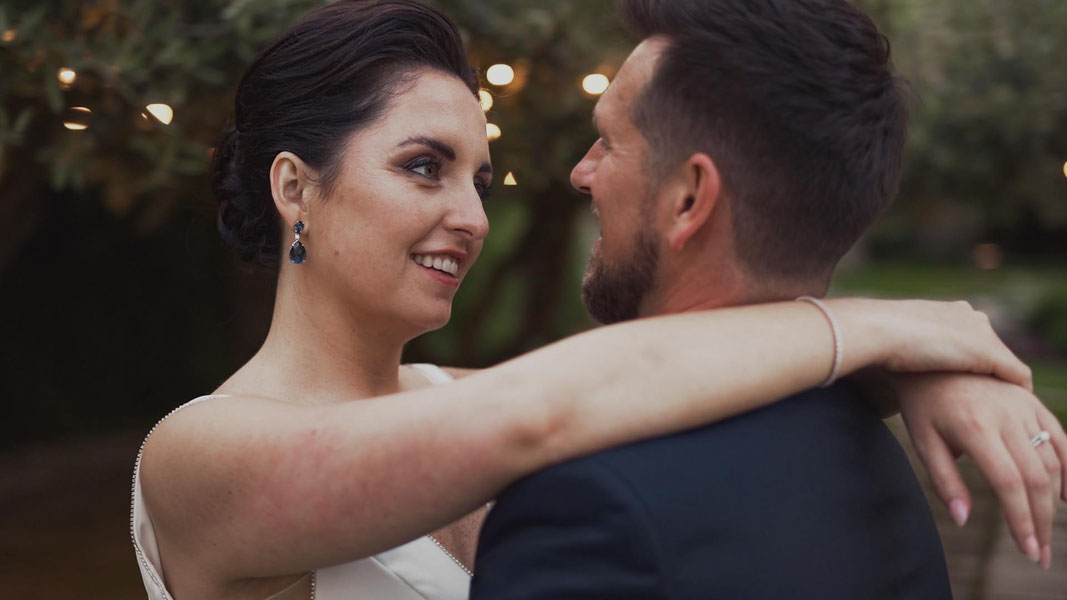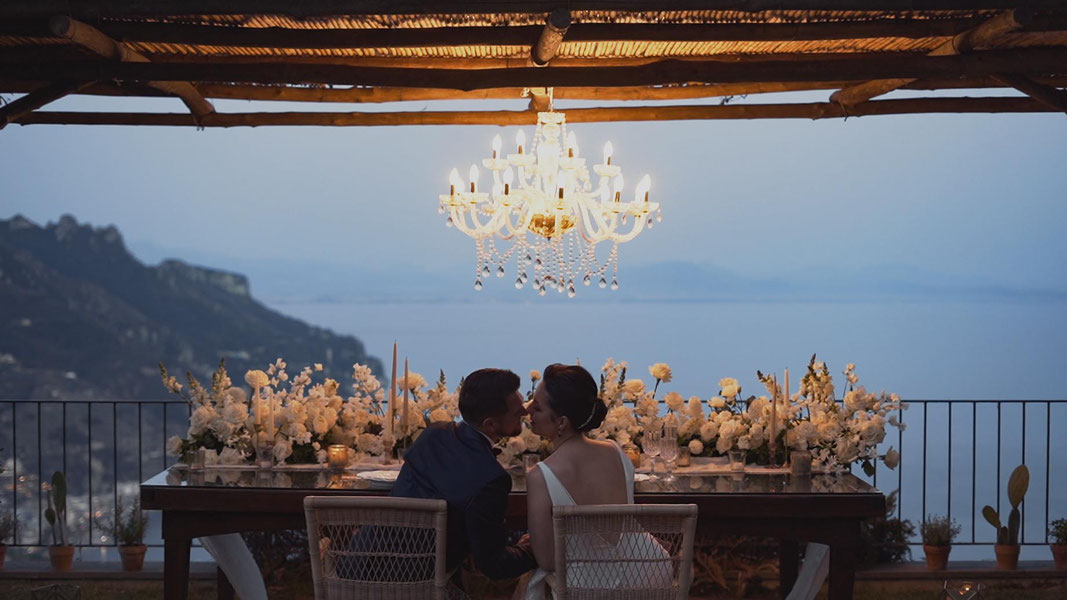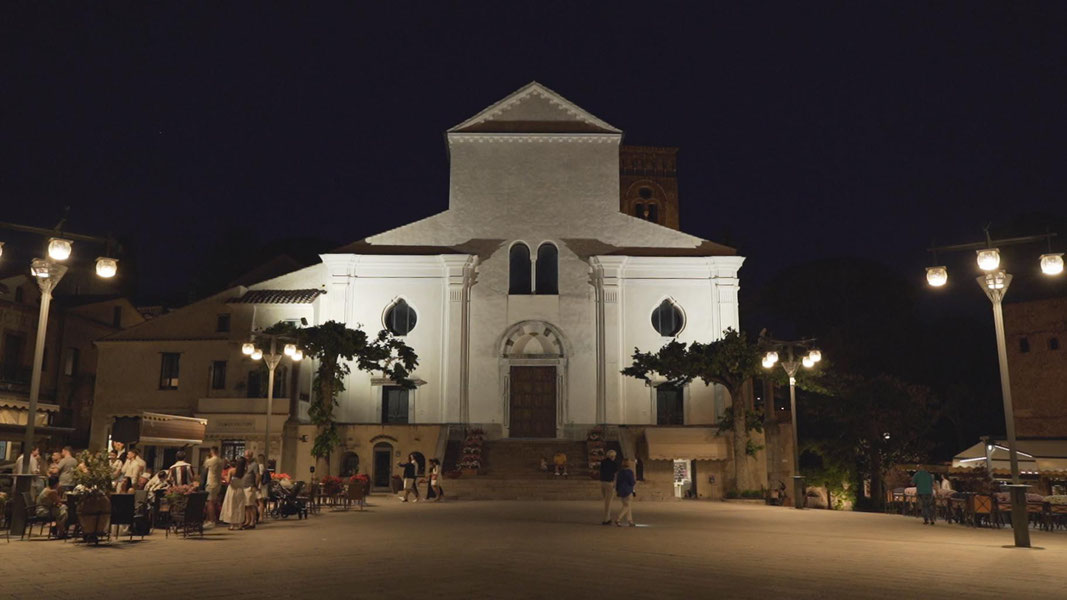 A beautiful friendship has developed between the couple and me, also because the day after they went on a boat trip and they requested that this moment too be filmed and added to their wedding video.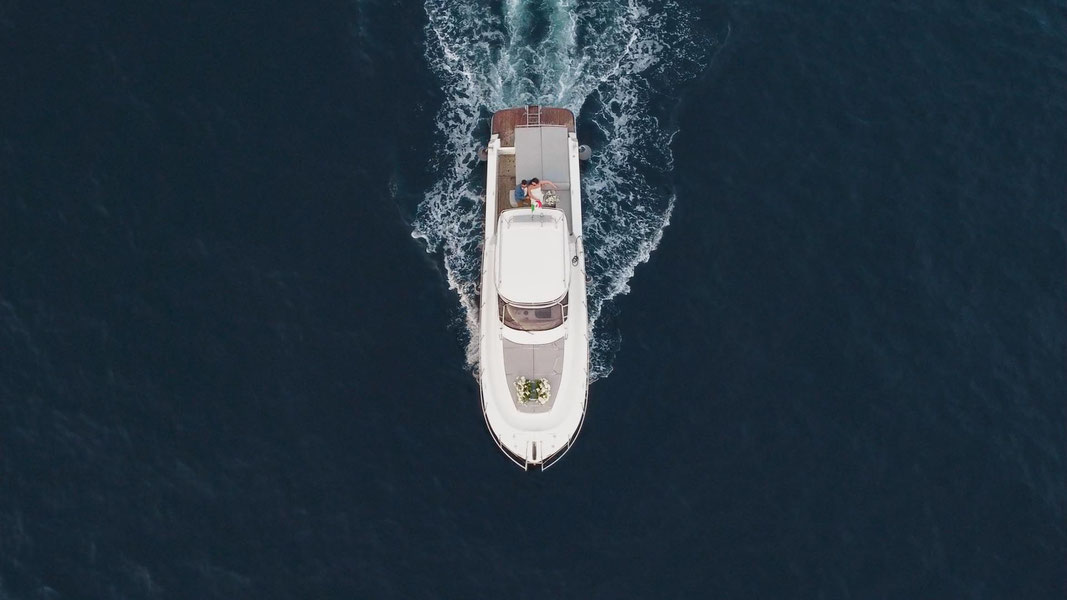 In this beautiful journey of about 1 hour and a half, starting from Amalfi, up to Positano, in addition to admiring the beauty of the jagged coasts of the Amalfi Coast, it was both a romantic moment between them, but also a moment of interaction with me and Flavio, the boat captain of Amalfi Boats.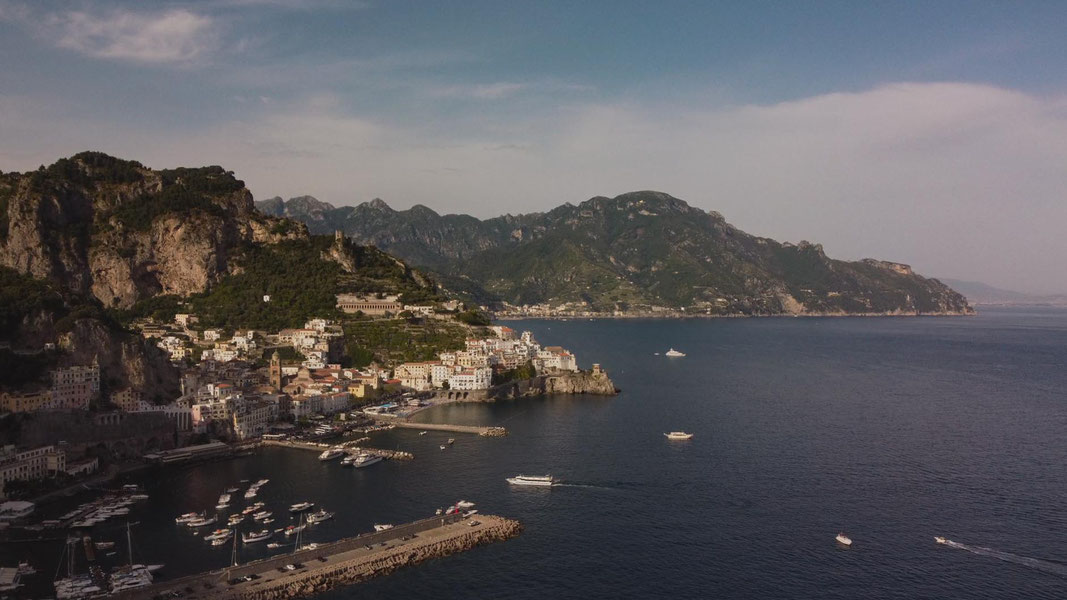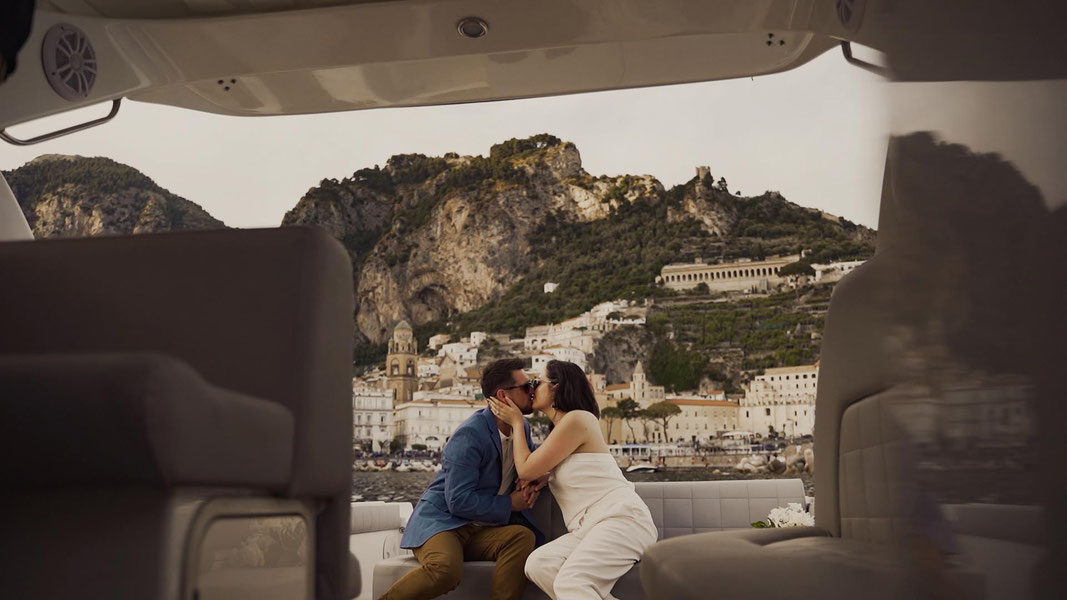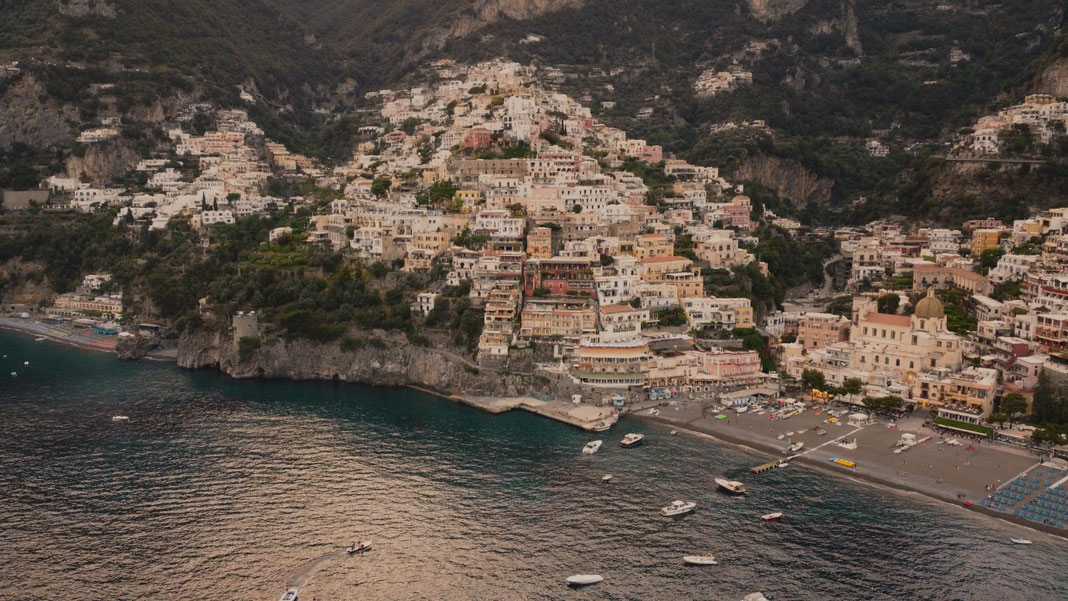 This harmony created between us meant that the excursion became longer, making stops in some characteristic places and explaining why they were famous, such as the fjord of Furore (famous for its Olympic diving) and many other places, but above all it gave me the possibility of being able to shoot with the drone.
Thanks Flavio! Without your cooperation, my drone would have sunk!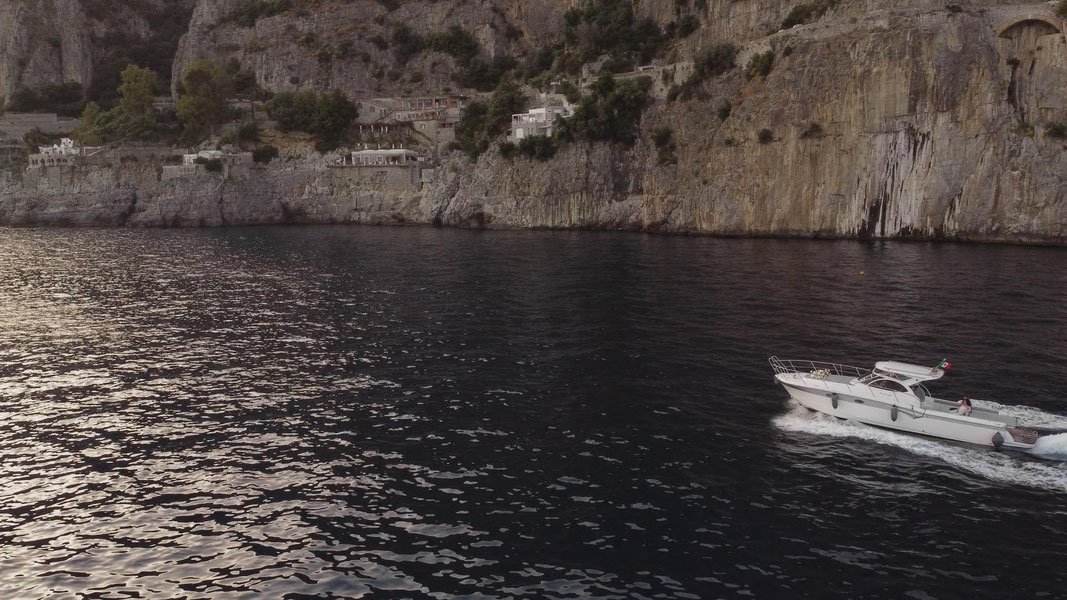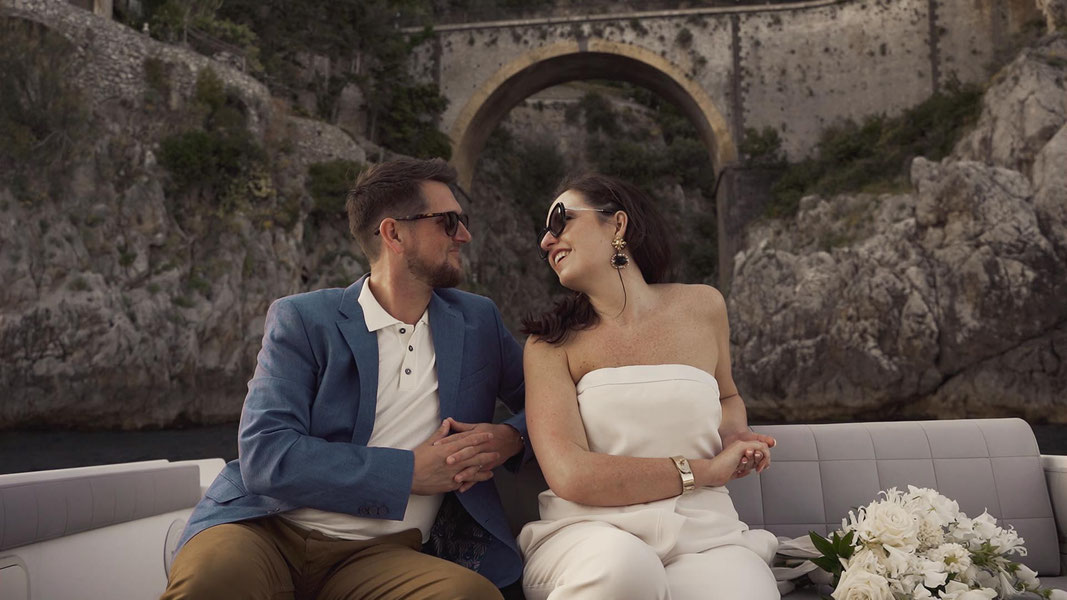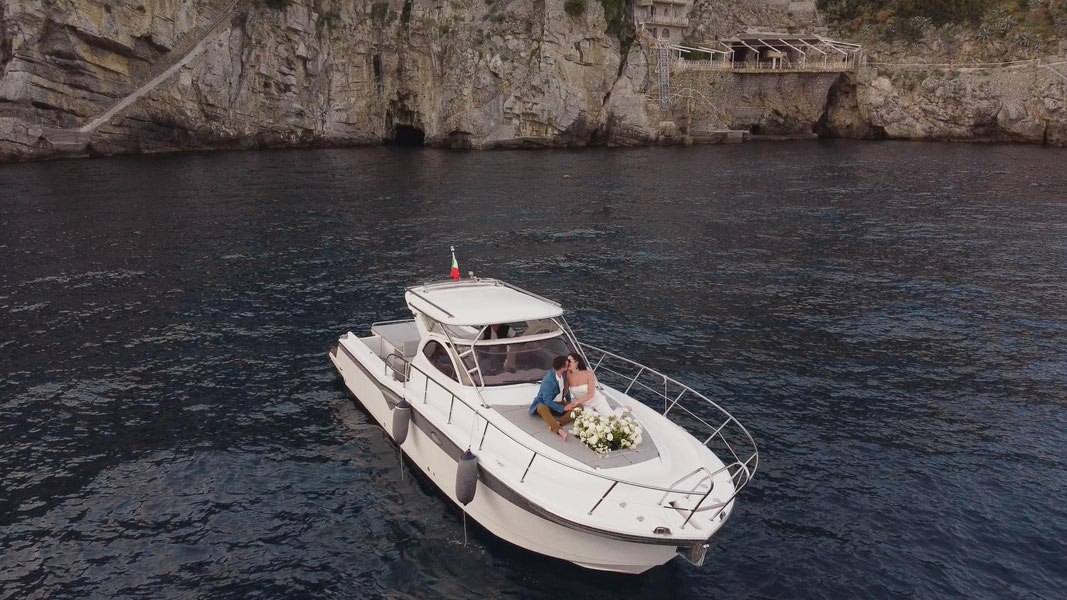 There is therefore no need to explain why I titled this video "OUR JURNEY TO THE AMALFI COAST".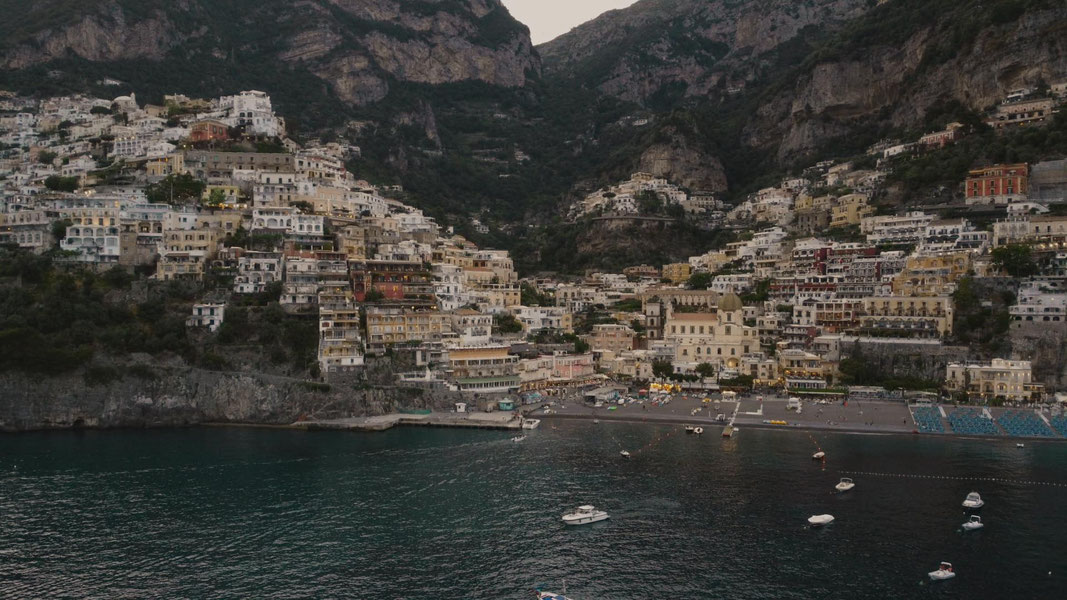 What do I remember about this wedding?
Definitely true love between them and I hope this continues forever, but in particular I remember one of their questions:
Alfredo, do you like dogs? Because you are our guest and when you come to visit us you will have to live with them too!
Thank you so much Gareth and Kerri, see you soon.